Badger Hitch LLC
is a 5th wheel hitch manufacturing company that sells directly to our customers.
We specialize in energy absorbing hitches using closed cell urethane products that virtually eliminate the jerking in your truck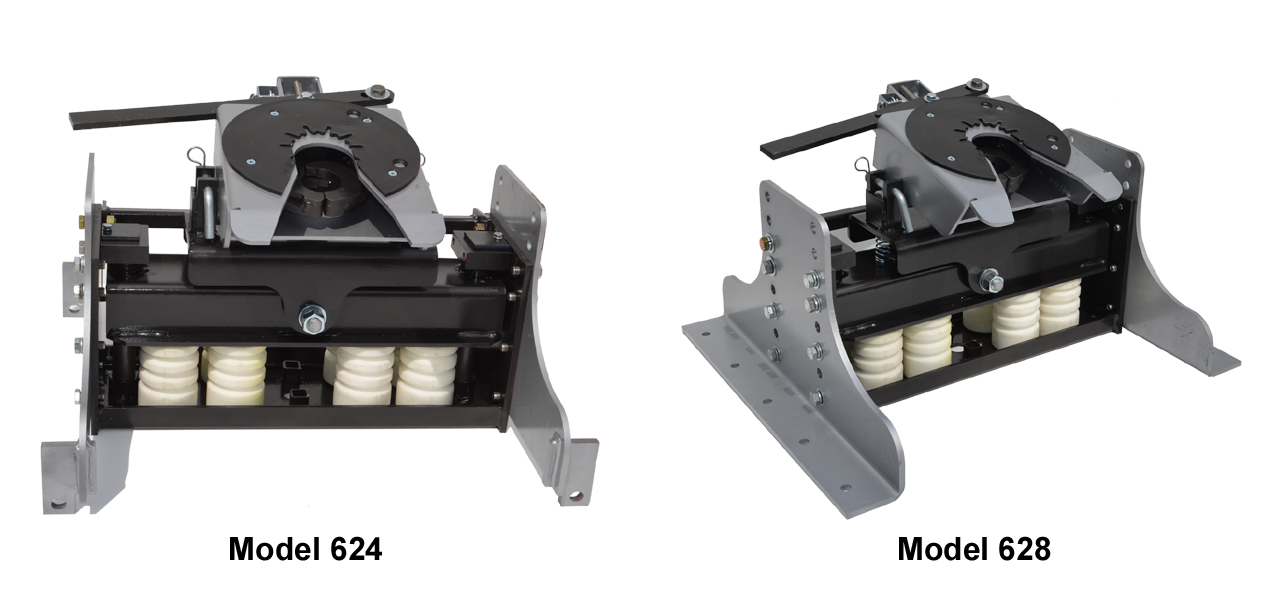 About Us
My experience with energy absorbing hitches started in 1998 after I purchased a used International medium duty truck (MDT) to tow my 40' Travel Supreme trailer. I was towing with a 3500 Dodge truck with a V-10 gas engine. I always felt like the trailer was pushing me where I didn't want to go, hence, the MDT. With the change to the MDT I felt like I was now in control. The problems started when every time we stopped we had to put the clothes back on the rack, the cabinet doors would be open, etc. Since I was new to the MDT experience I did not know what was going on so I started asking questions of every one I could talk to. In 1999 I was attending an RV rally in Tucson AZ and came across a company selling an air ride hitch. This would solve my problem, or so I thought so I purchased it. Now I was experiencing a different kind of problem. While the RV rode very nice, the truck now had a "bucking" action. Long story short, we designed a totally new style of air ride hitch; the "bucking" action was gone. A friend of mine, Steve Dobbs and I went on to form the Trailer Saver company and sold hundreds of hitches before I sold my share to Steve. I was out of the hitch business until 2008 when I discovered the closed cell urethane air cell. I did some experimentation with them on a new style of hitch and went on to sell them under the name of Trailer Mate. Lippert Company acquired the rights to make and sell that product only to do nothing with it. After Lippert decided to abandon the project I designed another style of hitch and ended up transferring rights to it to Comfort Ride Hitch Co. In 2015I was totally retired and was really needed something to do so I took all of the experience I had gained over the years and designed and manufactured another style making it totally maintenance free and giving the trailer ride a true vertical lift ride. The benefit of this is the ride in the tow truck is really as though a trailer is not attached to it; the "bucking" action in now gone. Because of the simplicity of the hitch we also offer a limited lifetime warranty. We have towing capacities ranging from 17K lbs to 28K lbs and pin capacity of 3K lbs to 7K lbs.
Badger Hitch:
The Ultimate Resource for Hitches and Towing Equipment
There are times when you want to take out your RV and hit the road for a much needed break from the daily grind or for a few month for that matter. However, a bumpy ride and technical equipment errors make up a recipe for stress and downtime gone awry. Without a reliable, quality hitch to hook up to your vehicle, you're bound to run into some dis-satisfactory experiences!
At Badger Hitch, we provide you with top of the line towing 5th wheel suspension hitches to give you the smooth ride you deserve! Whether the hitch is for a Recreational Vehicle, or any other trailer, our hitches are guaranteed to provide our customers with complete satisfaction.
Take a look at all our premium quality products, and you're bound to find what you're looking for! Get in touch with us for any questions or concerns—we're always willing to help our clients out.
Badger Hitch, is your ultimate resource for the best towing 5th wheel hitches, providing you with a collection of truck and trailer hitches that can match up to your need for a smooth and comfortable ride.
The best thing about our products is the fact the price of the hitches we have in our collection are considerably lower than those of our competitors.
This does not go on to imply that our products are somehow lesser in quality or functionality, it is merely a reflection of our philosophy. These are products that are constructed with passion and in an environment where the overhead is low, we are happy to charge customers less money for the products.
If you need a good shock absorbing hitch or are in search of a reliable hitch company, Badger Hitch, is at your service!
OUR LATEST BLOG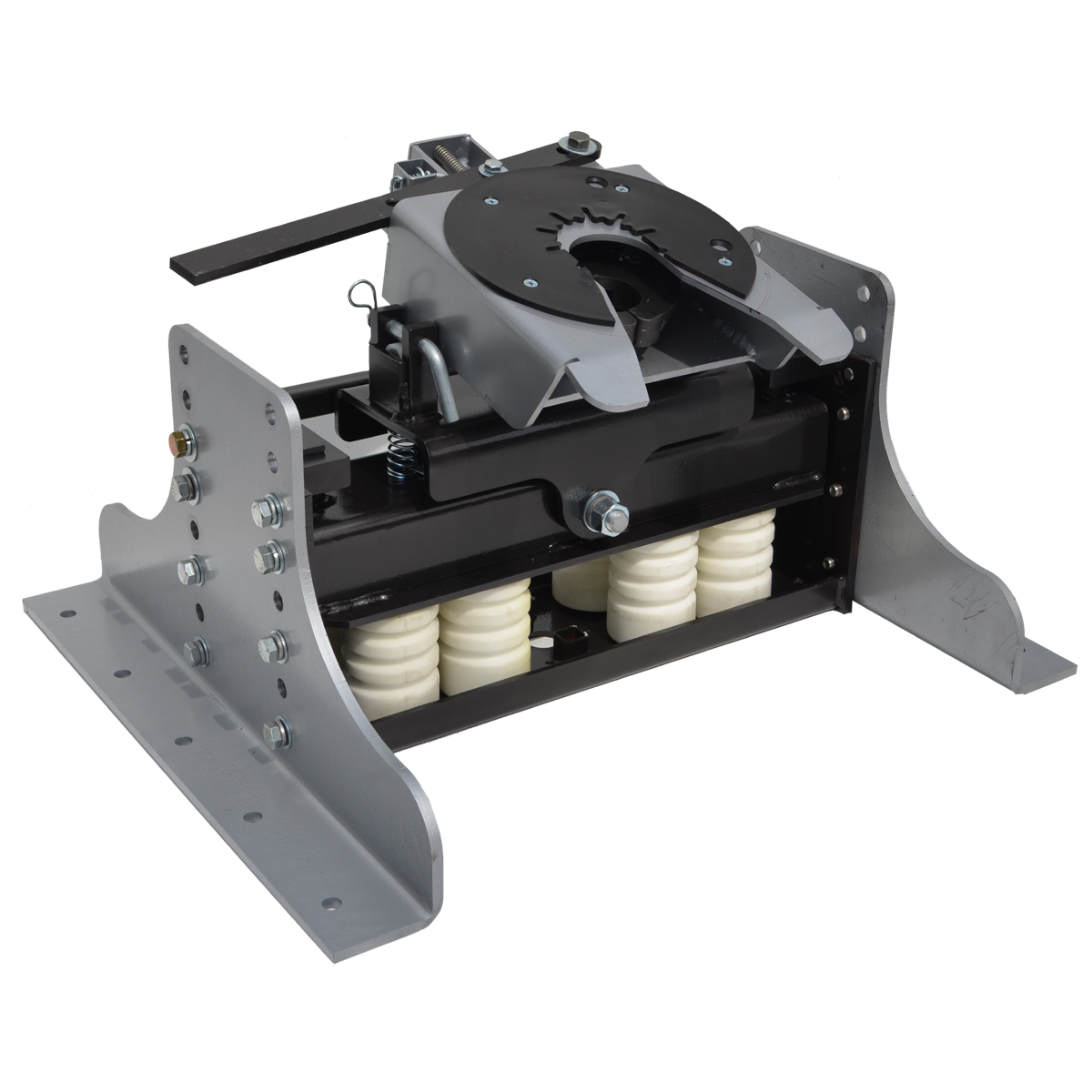 What are Fifth Wheel Hitches? The fifth wheel hitch is actually one of the best hitches and towing equipment for the purposes of pulling large, wide, long, and tall vehicles across long distances and a variety of terrains. The hitch is, in appearance, a flat plate that is seemingly shaped like horseshoe. With the use [...]
Read More

Every hitch has two components; a frame and a coupler The coupler on all hitches are not all the same, but all couplers do the same job. It is the coupler's job to keep the trailer coupled to the towing vehicle. We believe simple is safe. The design of our coupler has only 10 components [...]
Read More